Pumpkin Spice Margarita Recipe
This Pumpkin Spice Margarita is the perfect combination of traditional and fall flavors—earthy tequila matched with cinnamon, ginger, and allspice.
2 oz Reposado tequila
1/2 oz orange liqueur
3/4 oz Fireball
1/4 oz ginger liqueur
1/4 oz allspice dram
1/2 oz simple syrup
1/4 cup pumpkin purée
Juice of 1 lime
Lime wheel, garnish
Combine all ingredients in a shaker. Stir with bar spoon until pumpkin is well-integrated.
Add ice and shake until well-chilled. Strain into margarita or martini glass. Top with lime wheel. Enjoy.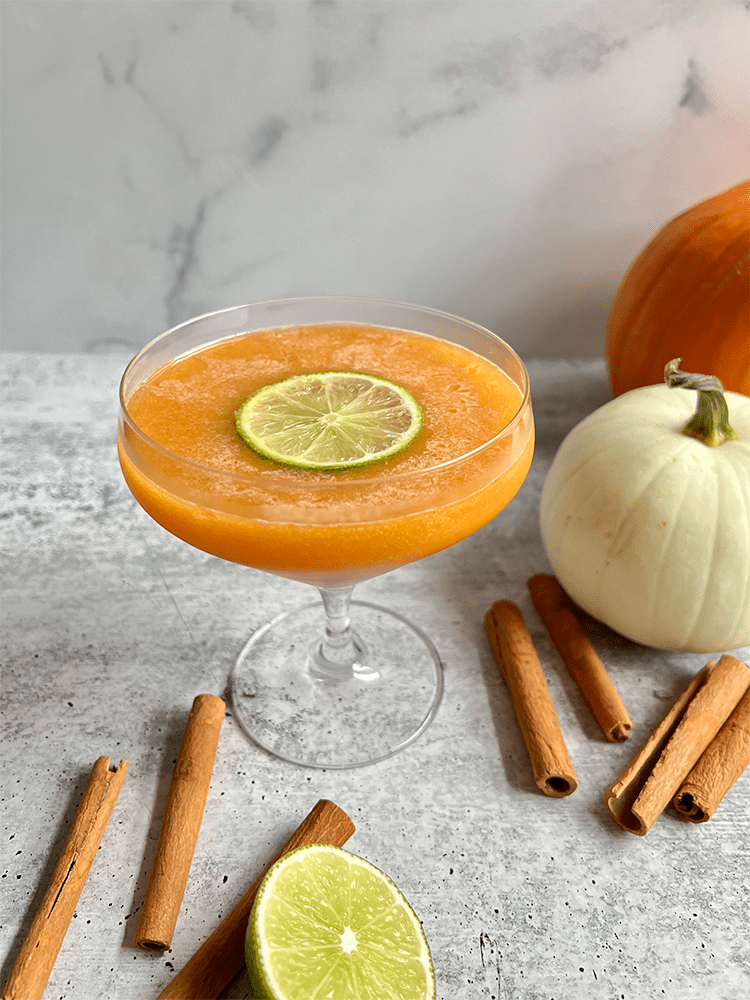 Made This Recipe? Leave A Review!
0 out of 5 stars (based on 0 reviews)