2 large zucchinis, sliced into 4" long and 3/4" thick fries
1 cup Panko, seasoned
1/2 cup parmesan, grated
1/2 Tbsp garlic powder
1 tsp dried basil
1 tsp dried oregano
1 tsp crushed red pepper
Salt, to taste
Pepper, pepper to taste
1 cup flour
3-4 eggs beaten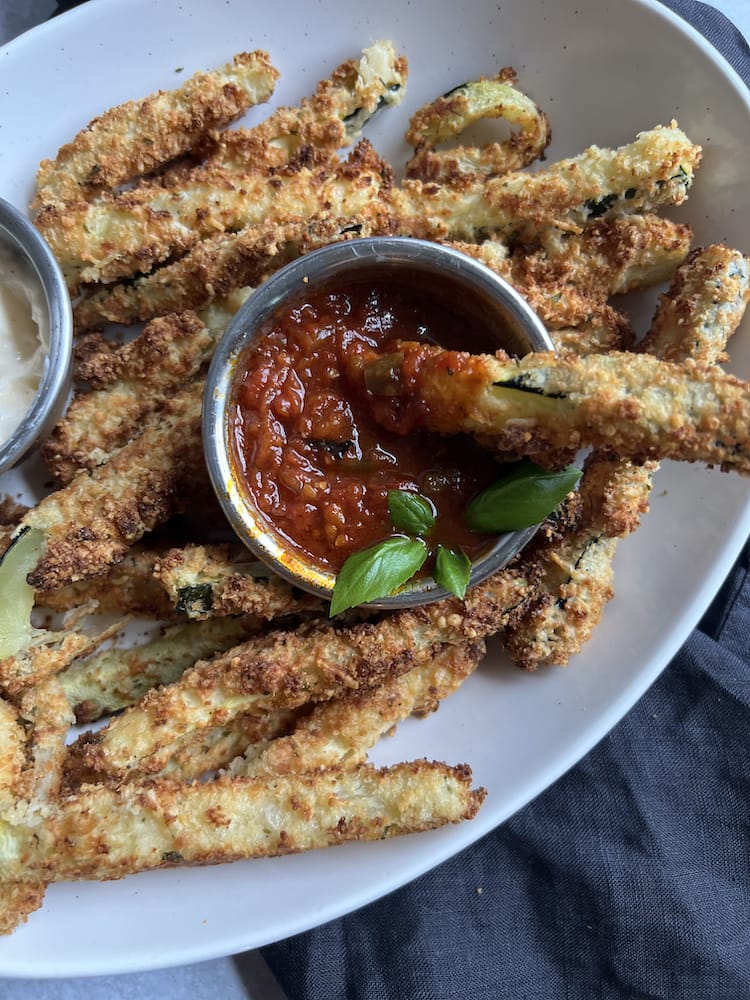 COOKING INSTRUCTIONS:
Air Fryer Zucchini Fries
Arrange 3 wide, shallow bowls in a row. Set aside a long piece of parchment paper.
In first bowl, add flour. In second bowl, beat eggs. In third bowl, combine Panko, parmesan, garlic, oregano, crushed pepper, salt, and pepper.
Working 5 or so at a time, dredge fries in flour, then egg, then Panko mixture.
Preheat air fryer 380º. Once heated, spray your basket with nonstick spray and add fries in a single layer so that they cook evenly. Cook 5-7 minutes or until golden brown. Serve with a side of marinara and a side of horseradish mayo.
PAIRINGS:
Air Fryer Zucchini Fries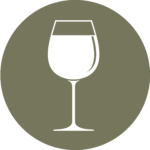 Chianti Classico
Made This Recipe? Leave A Review!
0 out of 5 stars (based on 0 reviews)