1 All butter pie crust (homemade or store bought)
2 1/2 cups blackberries (halved) and strawberries (quartered)
1/4 cup basil, julienned
1 Tbsp cornstarch
2 Tbsp brown sugar
Juice of 1 lemon
1 Tbsp Vanilla Bean Paste
1 Egg, beaten (for brushing the outside of the crust)
Demerara sugar, for topping
(If making your own pie crust, it's best to make it the day before so that it's able to firm up in the refrigerator overnight.)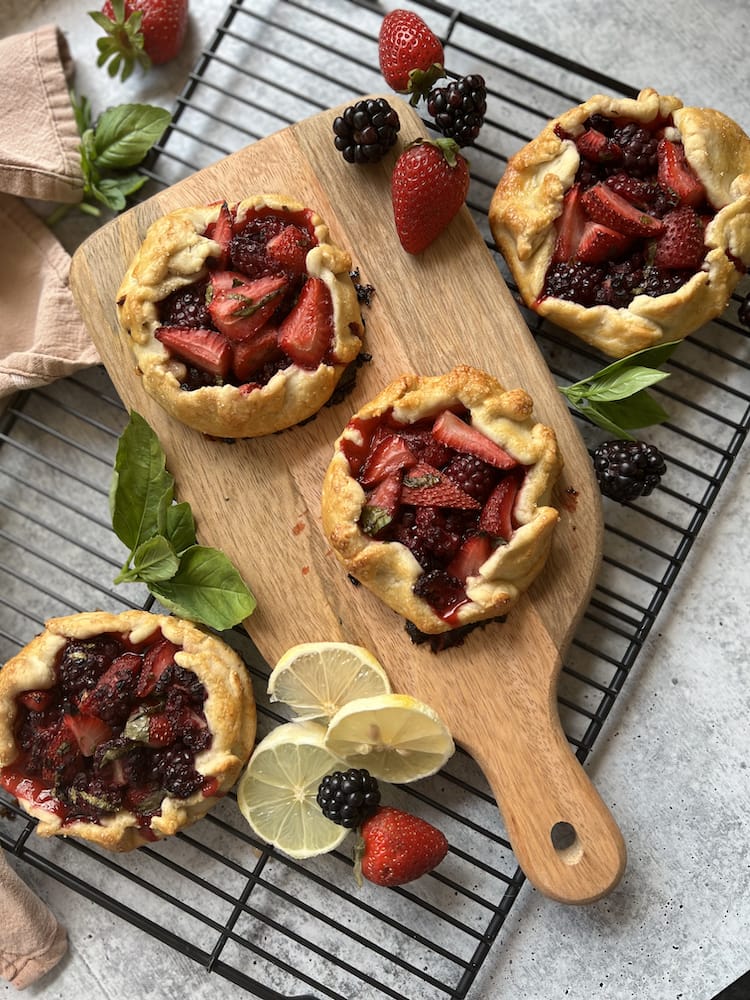 COOKING INSTRUCTIONS:
Berry Galette
Preheat oven to 375° degrees.
Add blackberries, strawberries, lemon juice, brown sugar, corn starch, vanilla and basil to a bowl and stir until combined. Set aside.
Remove dough from fridge and allow to warm slightly (a minute or two at most) so that it's malleable. On parchment paper, split your dough into 4 portions and roll into 12"-14" squares or rounds.
If dough gets too warm during process, place in the refrigerator for 10-15 minutes to allow to firm up.
Place berry mixture into the center of each rolled out dough portion, leaving about 3/4″ dough all the way around outside. Begin folding dough up and pinching slightly to create walls to contain berry mixture. Once mini galettes are formed, gently brush crust with beaten egg and sprinkle top with Demerara or course sugar.
Place galettes in refrigerator for 15-20 minutes to allow the dough to firm up once again. Once finished, remove from fridge and place into pre-heated oven for 25-28 minutes.
Once crust becomes golden and filling is bubbling slightly, remove from oven and allow to cool for at least 5 minutes. Enjoy along with homemade lemon-basil or vanilla ice cream.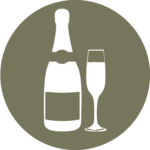 Blanc de Noirs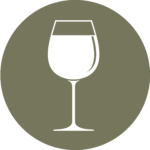 Zinfandel
Made This Recipe? Leave A Review!
0 out of 5 stars (based on 0 reviews)