Blueberry Lavender Mini Muffins Recipe
We made these Blueberry Lavender Mini Muffins with swimsuit season in mind. Because the mini-ness reminds you of that glorious ritual that everyone low-key guilts each other into. But you won't catch us acting like it's normal to spend 6 months of our lives worrying about how good we'll look sitting out in cloth scraps waiting for the sun to kill us. These Mini Muffins are meant to be devoured. Or rationed. Or handed out to other humans gathered around the same pool or staring out into the same sea. Anybody that cares that much about what you look like in a swimsuit has never eaten a Blueberry Lavender Mini Muffin and truly tasted it. And for that, you must pelt them repeatedly with Mini Muffins until they catch one in their mouth and are freed from their curse.
Blueberry Lavender Mini Muffins
1 1/2 cups flour
1/2 tsp salt
2 tsp baking powder
1 cup sugar
2 tsp dried lavender buds
2 Tbsp lemon zest
1/2 cup butter
2 eggs
1 cup sour cream
1 cup blueberries, thawed and drained
3 Tbsp fresh lemon juice
1 1/2 tsp vanilla
Lemon Glaze
1 cup powdered sugar
1 1/2 Tbsp half and half
1 Tbsp fresh lemon juice
1/2 Tbsp lemon zest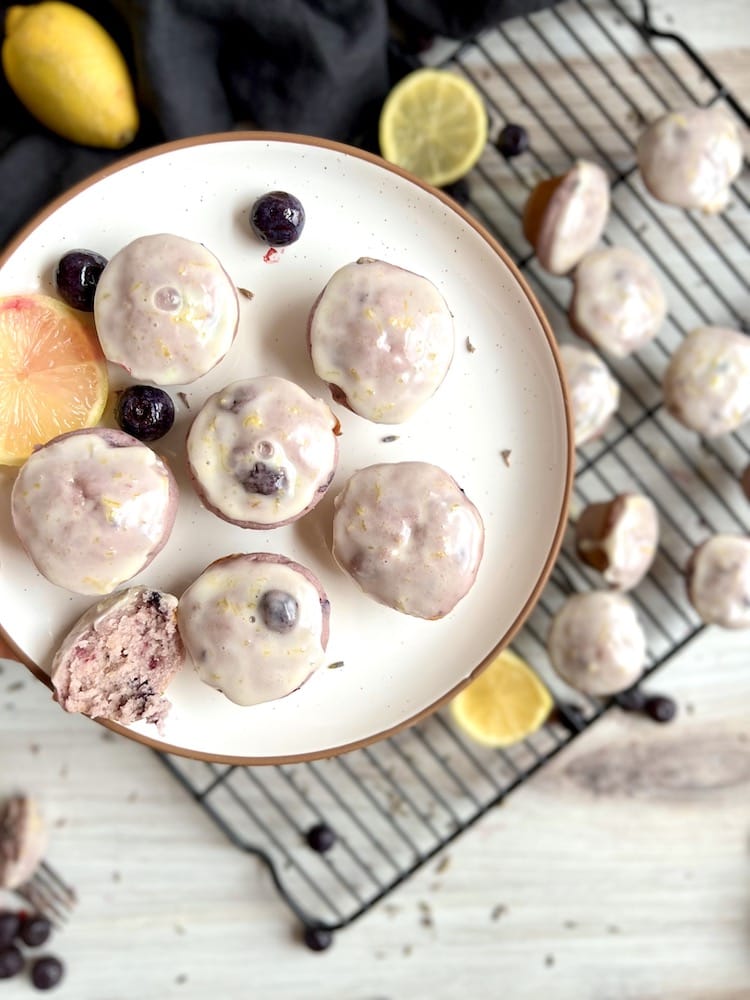 COOKING INSTRUCTIONS:
Blueberry Lavender Mini Muffins
Blueberry Lavender Mini Muffins
Preheat oven to 375ºF.
Whisk together flour, salt, and baking powder and set aside.
In a food processor, pulse together sugar, lavender and lemon zest until mixture is fine and evenly blended.
In a large bowl and using a hand mixer, mix together butter and lavender/sugar mixture.
Working one at a time, mix in eggs.
In another large bowl, mix together sour cream, lemon juice, blueberries, and vanilla until well-combined.
Add half of the flour mixture to the sugar/butter mixture and mix until well-combined. Then slowly mix in the sour cream/blueberry mixture. Mix in the remaining flour mixture. Stop mixing when well-combined.
Spray mini muffin pans with Pam and fill each cup full with batter, even just above the lip.
Bake for 9-10 minutes.
Remove from oven and allow to cool. Once cool, dip tops in lemon glaze.
Lemon Glaze
Mix together your lemon glaze and dip the top of each muffin in the glaze. Set aside to allow the glaze to set.
PAIRINGS:
Blueberry Lavender Mini Muffins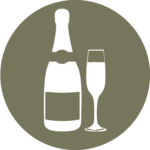 Prosecco
Made This Recipe? Leave A Review!
0 out of 5 stars (based on 0 reviews)