Creamy Butternut Squash Bisque Recipe
This Creamy Butternut Squash Bisque recipe settles the argument between sweet or savory by finding a perfect spot in the middle. Apples, ginger, and nutmeg are rounded out by mirepoix and chicken stock to give you the balance that makes this bisque a crowd favorite.
2 medium-sized butternut squash (or 1 large, 1 small)
1/4 cup butter
1 large sweet yellow onion, diced
1 large carrot, peeled and diced
1 celery stalk, diced
4 garlic cloves, minced
2 medium honey crisp apples, peeled, cored and cubed
10 to 12 fresh sage leaves, finely chopped
1 tsp ground ginger
1/4 tsp nutmeg
4 cups low-sodium chicken bone broth
1 Tbsp maple syrup
1 cup of heavy cream
Salt and pepper to taste
Pepitas, for garnish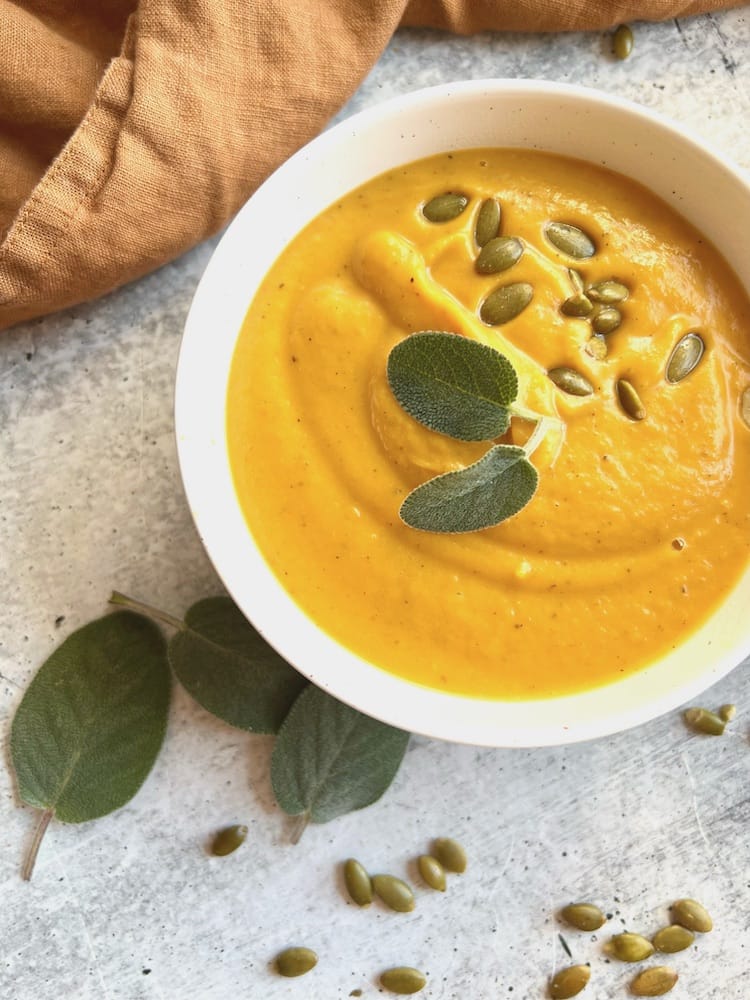 COOKING INSTRUCTIONS:
Creamy Butternut Squash Bisque
Slice butternut squash in half lengthwise and scoop out seeds. Brush with olive oil and place flesh side down on a parchment-lined baking sheet. Bake at 375° for 45 minutes. Test squash for tenderness and then scoop out the flesh into a bowl and set aside.
In a large stock pot, add butter. Once melted add in onion, celery, and carrot and sauté until tender. Add in garlic and cook for ~1 minute or until fragrant. Add cooked squash, apples, sage, ginger, nutmeg, salt and pepper and allow to cook for another minute or so, stirring frequently. Add chicken broth and maple syrup to pot and bring to a simmer. Allow to cook for 25 minutes or until apples are tender.
Remove pot from heat and blend until smooth using an immersion blender. Add heavy cream and continue to blend until well-integrated. Place pot back on stove to bring back up to temperature but DO NOT BOIL—your milk will curdle. Serve garnished with sage leaves and pepitas.
PAIRINGS:
Creamy Butternut Squash Bisque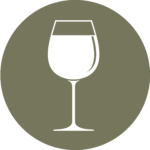 Chardonnay (Oaked)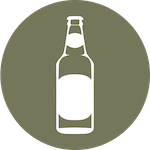 Pumpkin Ale
If you like our Creamy Butternut Squash Bisque, you might also like: