New England Clam Chowder Recipe
Our New England Clam Chowder recipe is thick, creamy, salty with bacon, sweet with corn, and balanced by a yummy fennel note from tarragon. This is PEAK comfort food.
10 pieces bacon, chopped
2 Tbsp butter
1 large onion, diced
3 celery stalks, diced
3 garlic cloves, minced
3 Tbsp flour
8 oz clam juice
2 cups chicken broth
13 oz can clams, chopped
10 oz can whole baby clams
4 cups potato, cubed and boiled
1 Tbsp fresh parsley
1 Tbsp dried tarragon
1/4 tsp cayenne
2 bay leaves
3 ears corn, boiled and de-cobbed
5 eggs, boiled and diced
2 can water chestnuts, rough chopped
1 cup heavy cream
Salt to taste
Pepper to taste
Fresh parsley for garnish
Bacon crumbles, for garnish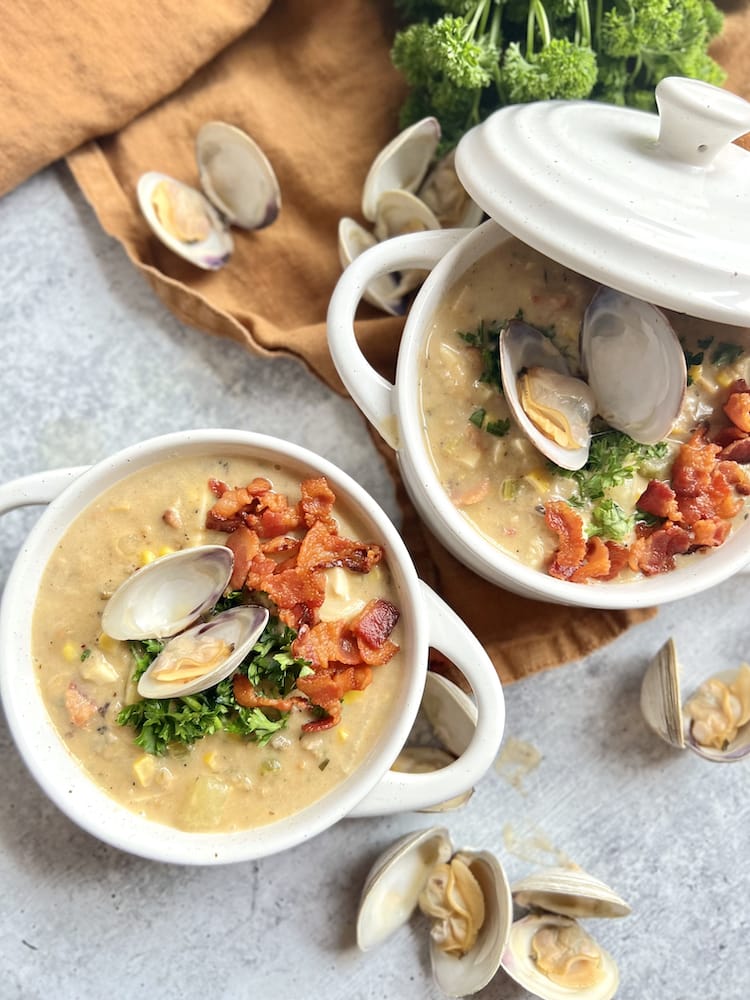 COOKING INSTRUCTIONS:
New England Clam Chowder
Cook bacon in pot until fully cooked and crispy, but still with a slight chew. Remove bacon and set aside on paper towel to drain. Reserve 1/4 to 1/3 cup of bacon grease in pot. Add butter and melt. Add onions and celery and cook until soft. Add garlic and cook until fragrant. Whisk in flour until well-combined.
Slowly whisk in clam juice. Then add chicken broth, clams, potatoes, parsley, tarragon, cayenne, and bay leaves. Salt and pepper to taste. Bring to a simmer and cook until potatoes are cooked through.
Set aside 2 Tbsp of bacon for garnish. Stir in the rest of bacon, corn, eggs, water chestnuts, heavy cream. Heat through but do not bring to a boil. Serve immediately with parsley and bacon for garnish.
PAIRINGS:
New England Clam Chowder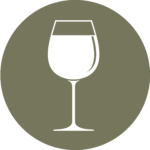 Chardonnay (Oaked)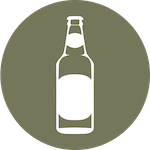 Irish Dry Stout