Piña Colada Banana Bread Recipe
This Piña Colada Banana Bread takes this classic American dessert on a tropical vacation with the addition of pineapple, coconut, cane and brown sugar, and cinnamon to evoke the fruit and rum in one of Puerto Rico's most famous cocktails.
1 stick of butter, melted
1/3 cup cane sugar
1/3 cup dark brown sugar
2 eggs
1 1/2 cups white flour
1/2 cup whole wheat flour
1 tsp salt
2 tsp baking powder
1/2 Tbsp cinnamon
1/2 cup unsweetened shredded coconut
5 ripe bananas, coarsely mashed
1 cup diced pineapple, drained
5 oz cream of coconut
1 tsp vanilla
1/2 cup macadamia nuts, chopped
Coconut creme, for glazing
1/2 cup sweetened shredded coconut, for topping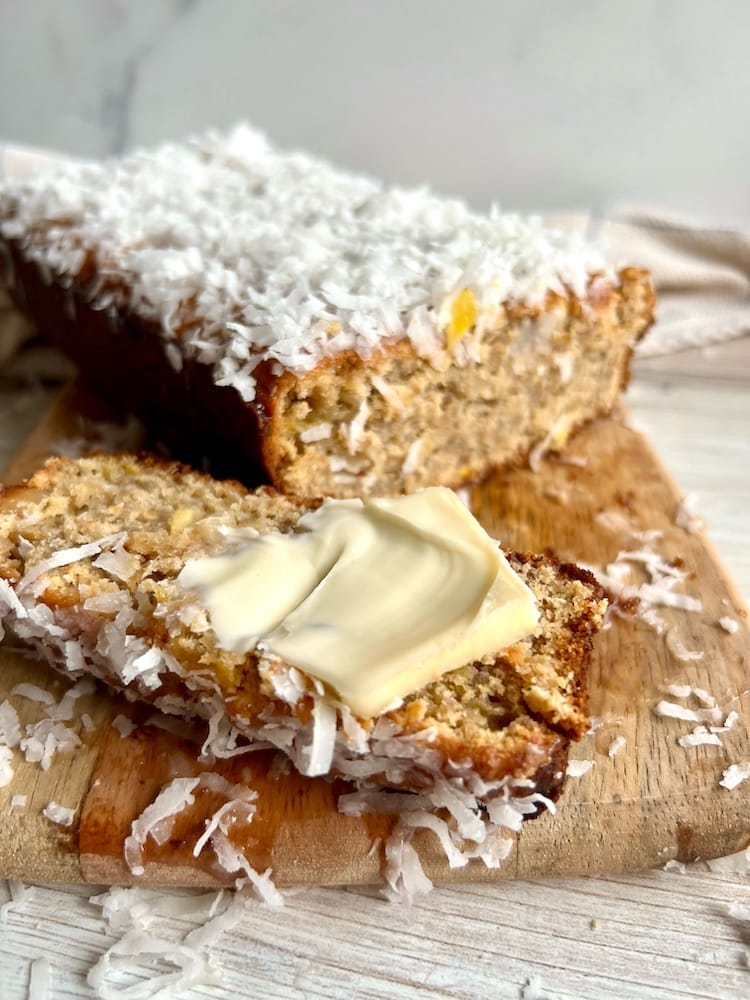 COOKING INSTRUCTIONS:
Piña Colada Banana Bread
Preheat oven to 350º. Grease two bread loaf pans.
Combine butter, both sugars, and 2 bananas. Mix in eggs.
In a second bowl, mix both flours, salt, baking powder, cinnamon, and shredded coconut.
In a third bowl, mash remaining bananas. Fold in pineapple, cream of coconut, vanilla, and nuts.
Take both banana mixtures and slowly add to dry ingredients being careful not to overmix. Stir in nuts.
Separate batter equally between two pans and bake for 55-60 mins. Remove from oven and let cool for at least 10 minutes. Remove from pan.
In microwave, heat coconut cream on high for 30 seconds or until melted. Brush over top of loaves then split 1/2 cup of shredded coconut for topping loaves. Serve immediately or wrap in plastic wrap and store in fridge.
PAIRINGS:
Piña Colada Banana Bread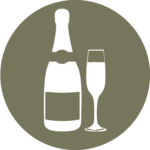 Prosecco
Made This Recipe? Leave A Review!
0 out of 5 stars (based on 0 reviews)