Pomegranate Persimmon Crostini Recipe
1 baguette, sliced
Olive oil
Flaked salt
Pepper
8 oz block feta, crumbled (room temp)
3 oz cream cheese, (room temp)
2 tsp ground cardamom
1 Tbsp lemon juice
1 tsp salt
1 Tbsp freshly grated ginger
1 Tbsp fresh thyme
1 Hachiya persimmon
1 pomegranate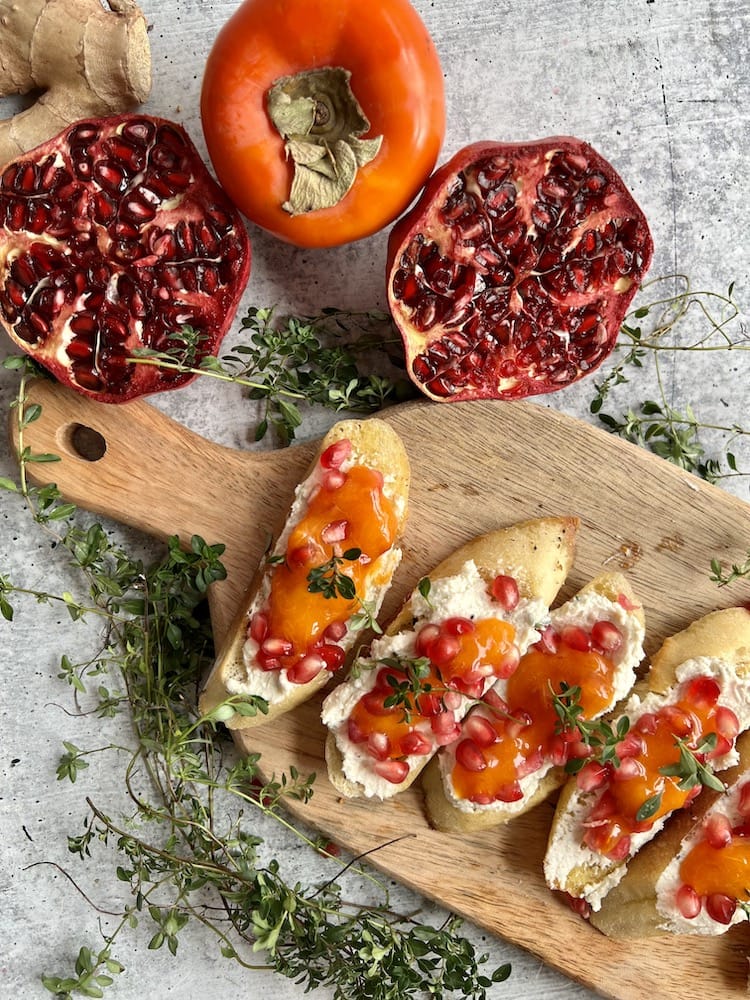 COOKING INSTRUCTIONS:
Pomegranate Persimmon Crostini
Preheat oven to 375º.
Drizzle baguette slices with oil then salt and pepper to taste. Bake for 7-8 minutes or until crispy (bread should still have a chew to it and not be super crunchy).
Combine feta, cream cheese, cardamom, lemon juice, salt, ginger, and thyme in a bowl. Use a hand mixer to mix until smooth. Set aside.
Remove pomegranate seeds from pomegranate. Set aside. Core the persimmon as you would a tomato, then using a spoon, scrape the fruit away from the inside of the skin. If your persimmon is ripe enough, the fruit should be a texture similar to jelly. Scoop out the fruit into a ramekin or small bowl. Set aside.
To build crostini, slather a layer of whipped feta on top of a bread slice. Then top with pomegranate seeds, a small spoonful of persimmon, and fresh thyme. Enjoy!
PAIRINGS:
Pomegranate Persimmon Crostini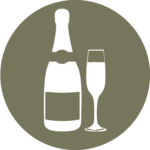 Prosecco
Made This Recipe? Leave A Review!
0 out of 5 stars (based on 0 reviews)