These Pumpkin Cannoli keep it traditional with mascarpone and ricotta in the filling, but then make it all festive with the addition of pumpkin and everybody's favorite pumpkin spices.
Pumpkin Cannoli
15 ounces Ricotta cheese, drained
1 cup unsweetened canned pumpkin, drained
8 ounces mascarpone cheese
1 1/2 cups powdered sugar
2 tsp pumpkin pie spice
2 tsp vanilla extract
1/4 tsp anise extract
1/4 teaspoon salt
12 large cannoli shells
White chocolate, shaved
Cinnamon Sugar Dusting
1/4 cup powdered sugar
1 tsp cinnamon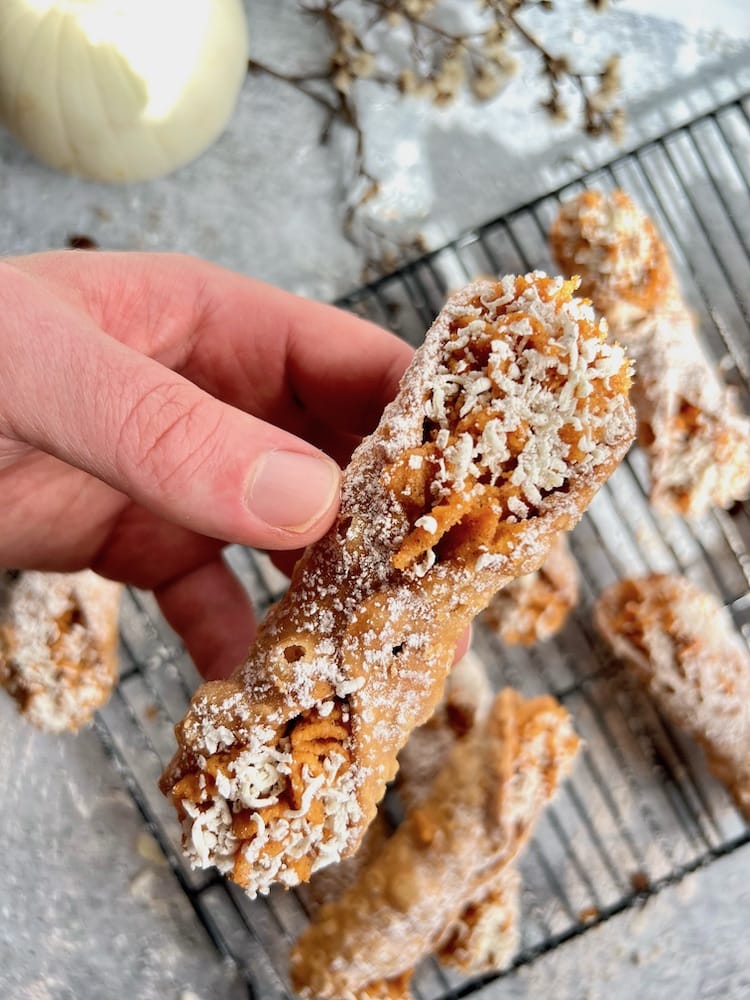 COOKING INSTRUCTIONS:
Pumpkin Cannoli
Pumpkin Cannoli
Using a cheesecloth, place ricotta in the center, gather the ends and ring out the cheese until no more liquid comes out . Do the same for the pumpkin purée.
In a large bowl, combine all ingredients except white chocolate and cannoli shells. Using a hand mixer, mix until smooth.
Transfer pumpkin mixture to piping bag. To fill each cannoli shell, insert the piping bag nozzle halfway into one end of a cannolo, then squeeze while slowly moving outward. Repeat with the other end.
Cinnamon Sugar Dusting
Mix together sugar and cinnamon in bowl. Using a mesh strainer, lightly dust each cannoli. Serve immediately. Store any cannoli to be eaten later in the refrigerator, or freeze up to 1 month.
PAIRINGS:
Pumpkin Cannoli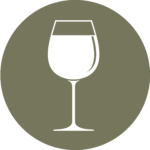 German Riesling