Street Corn Topped Crab Cakes Recipe
These Street Corn Topped Crab Cakes make the unexpected combo of Mexico and Maryland work beautifully. We like our crab cakes with as little filling as possible (without cakes falling apart), but there's still enough richness from the fry that it stands up to the Mexican Street Corn Salad without letting it dominate the crab's delicate flavor.
Mexican Street Corn Salad
4 large ears of corn, shucked
2 Tbsp Mexican crema
2 Tbsp mayonnaise
2 garlic cloves, finely minced
1/4 tsp salt
1/4 tsp pepper
1 lime, zested and juiced
1/2 tsp chipotle chili powder
1/4 tsp smoked paprika
1/4 tsp oregano
2 Tbsp jalapeño paste
1/2 cup Cotija cheese, crumbled
1/4 cup cilantro paste
1 red bell pepper, finely diced
Jumbo Lump Crab Cakes
1/8 cup mayonnaise
1/2 tsp Worcestershire sauce
1/2 tsp Dijon mustard
2 tsp Old Bay Seasoning
1/2 lemon, juiced
1 large egg lightly beaten
1 lb jumbo lump crab meat
1/2 cup panko
Oil for frying
Cilantro, for garnish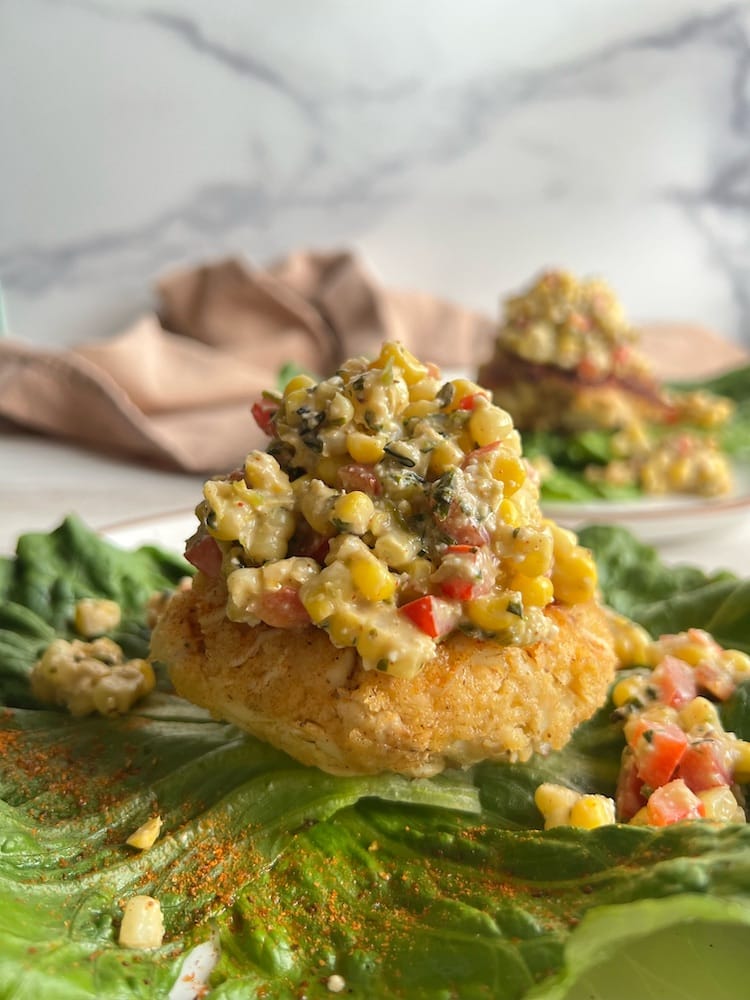 COOKING INSTRUCTIONS:
Street Corn Topped Crab Cakes
Mexican Street Corn Salad
Bring a pot of water to boil. Boil corn for 3 minutes. Remove from water and, once cooled, remove kernels from cob.
Add corn kernels and the rest of the ingredients into a bowl and mix until well-combined. Chill in refrigerator until ready to serve.
Jumbo Lump Crab Cakes
Add all ingredients except crab and egg to bowl then whisk until well-combined. Gently fold in crab lumps. Form 4 cakes with hands.
Add about 1/4" of oil to a pan over medium-high heat. Fry crab cakes until heated through and golden brown on both sides (about 2-3 minutes per side). Remove from heat and serve immediately topped with Mexican Street Corn Salad.
PAIRINGS:
Street Corn Topped Crab Cakes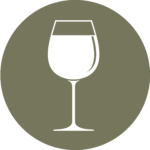 Sauvignon Blanc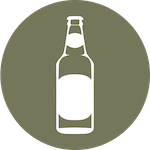 Pilsner
Made This Recipe? Leave A Review!
0 out of 5 stars (based on 0 reviews)