This Tuscan Fish Stew is a quick way to get big flavors on a weeknight. Typically, we're not interested in developing weeknight meal recipes, because then we'd have to change our name to One-Pot Hangry. And most one-pot meals just won't satisfy the sort of hangry that torments us on the daily. But this stew is the Real Deal Holyfield. We'd eat it any day of the week and twice on Sunday. We'd take it home to meet our parents and hang out with our friends then go to the county fair and ride the shoddy rollercoaster till the lap bar breaks and we get flung to our certain deaths. Yes—we'd share out last moments on Earth with this fish stew.
2 Tbsp olive oil
1/2 cup fresh basil, loosely packed
1/2 cup fresh oregano, loosely packed
1/2 cup fresh parsley, loosely packed
1/2 onion, diced
1 head garlic, minced
1 cup white wine
1/2 cup chicken stock
2 cans cannellini beans, drained
2 large cans San Marzano tomatoes
2 tsp crushed red pepper, or to taste
Salt and pepper to taste
1/2 lemon, juiced
1-2 parmesan rinds (or 1/2 cup grated parmesan)
1.5 lbs skinless haddock fillets
10 oz fresh spinach
1 cup shredded mozzarella
Lemon wedges, for garnish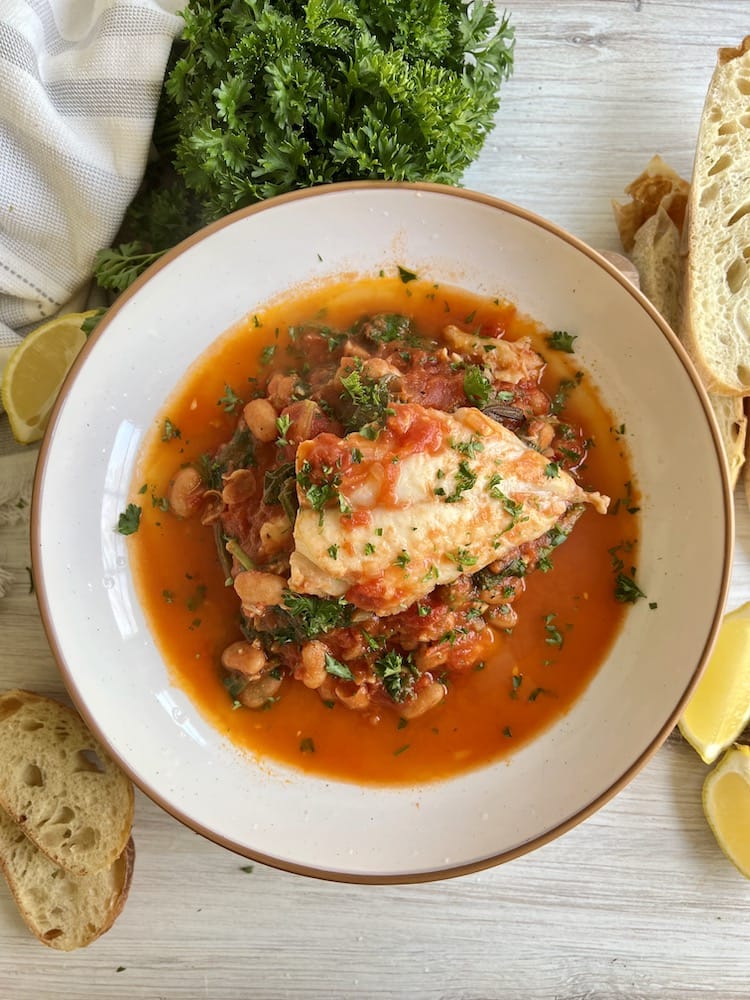 COOKING INSTRUCTIONS:
Tuscan Fish Stew
In a 5-quart dutch oven, heat oil over medium-high heat. Add basil, oregano, and parsley. Cook until crispy, then discard.
Add onion and sauté until tender. Add garlic and cook until fragrant. Add wine, then bring to a simmer and reduce by half.
Add chicken stock, beans, tomatoes, crushed red pepper, salt, pepper and 1/2 lemon juice. Using a spoon or spatula, crush the tomatoes. Bring pot to simmer and simmer for 10 minutes. Add fish and simmer for another 10-12 minutes or until fish is cooked through.
Temporarily remove fish to a plate. Stir in spinach and mozzarella. Add fish back to stew. Serve immediately with lemon wedges and fresh parsley.
PAIRINGS:
Tuscan Fish Stew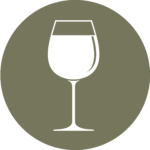 Chianti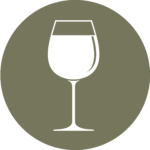 Sauvignon Blanc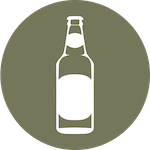 Pilsner
Made This Recipe? Leave A Review!
0 out of 5 stars (based on 0 reviews)