2 oz gin
3/4 oz elderflower liqueur
1/2 oz ginger liqueur
1/2 oz simple syrup
2" of cucumber chopped
Juice of 1 lime
2 sage leaves
Pickled ginger
In a shaker, muddle lime juice and cucumber. Add sage and bruise.
Combine the rest of ingredients in shaker, then shake until well-chilled. Strain into a glass with ice. Enjoy.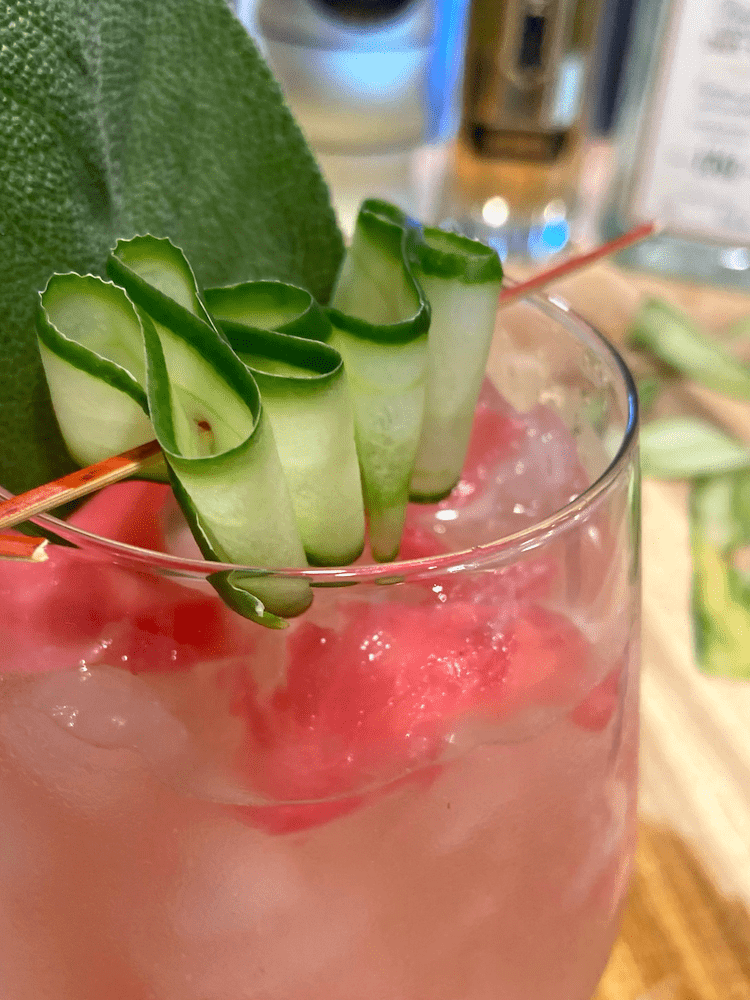 Made This Recipe? Leave A Review!
0 out of 5 stars (based on 0 reviews)