Guinness and Irish Cream Tiramisu Recipe
This Guinness and Irish Cream Tiramisu could start a streetfight. We take the most iconic Italian dessert and spill some Irish cream in the filling and some Guinness Draught in the espresso-soaked ladyfingers. But nobody's gonna throw hands now, are we? Because we've got forks in those hands. And in those forks, we've each got a bite that brings you everything you love about traditional tiramisu PLUS milk chocolatey, vanilla-y Irish Cream and malty, roasty Guinness. Did everybody get a taste? OK good. Now you can use those forks to fight each other over the next bite.
PREP TIME
4 hours 20 mins
Irish Whipped Cream Filling
6 large egg yolks
1 cup caster sugar
1 1/4 cup mascarpone cheese (room temperature)
1 3/4 cup heavy whipping cream
3 1/2 Tbsp Irish Cream
Tiramisu Build
30 Italian ladyfingers
3/4 cup cold espresso
3/4 cup Guinness
1/4 oz simple syrup (or to taste)
Irish Whipped Cream Filling
Unsweetened cocoa, for dusting
Pinch of nutmeg, for dusting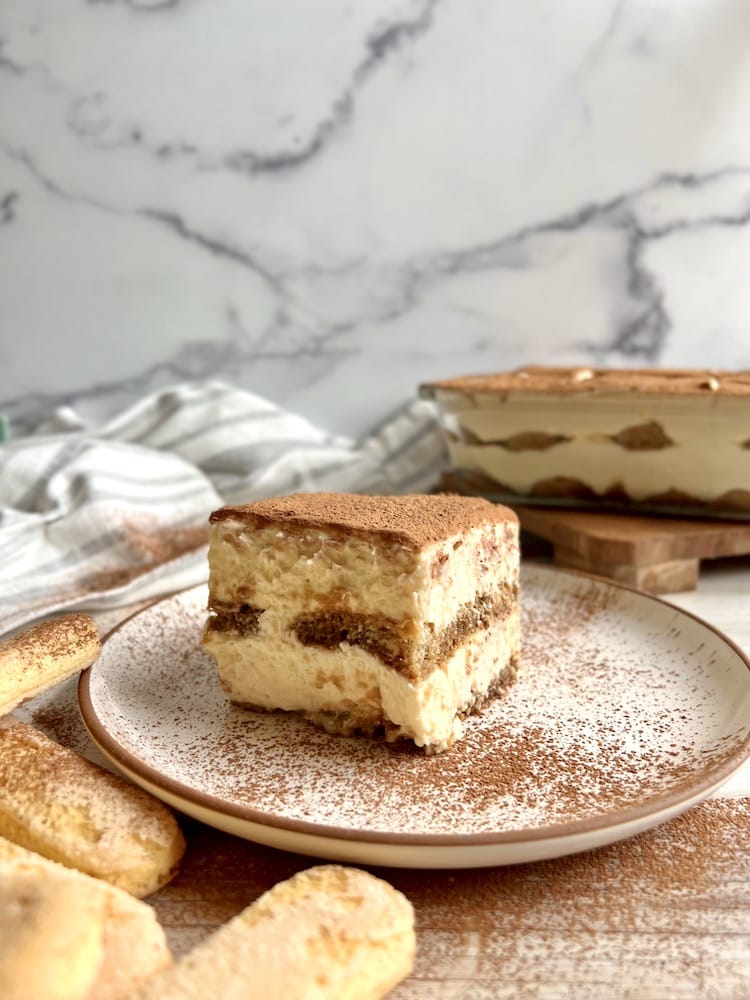 COOKING INSTRUCTIONS:
Guinness and Irish Cream Tiramisu
Irish Whipped Cream Filling
Fill small pot with a couple inches of water and bring to boil. Reduce to simmer then place a medium-sized bowl on top of pot so it rests without touching the water.
Add egg yolks and sugar to bowl then whisk together constantly for about 10 minutes or until mixture is smooth and thickened.
Remove bowl from pot and continue whipping to help it cool for 2 minutes or so.
Add mascarpone to egg mixture and whisk until well-combined.
In a separate medium-sized bowl, combine heavy whipping cream and Irish cream. Using an electric hand mixer, whip mixture to get stiff peaks. Start slow then gradually increase speed.
Gently fold Irish whipped cream into egg/mascarpone mixture. Refrigerate until ready to build the tiramisu.
Tiramisu Build
Whisk together espresso, Guinness, and simple syrup. Working one at a time, dip ladyfingers into espresso mixture just long enough to get them wet without over-saturating them.
Arrange ladyfingers in the bottom of a 9-inch square baking dish. Be sure to leave as little empty space as possible in the layer.
Spoon half the Irish Whipped Cream Filling over the ladyfingers.
Repeat process with another layer of ladyfingers.
Top with remaining half of Irish Whipped Cream Filling.
Refrigerate at least 4 hours. Overnight is best.
Dust with cocoa and nutmeg before serving.
PAIRINGS:
Guinness and Irish Cream Tiramisu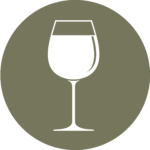 Tawny Port
Made This Recipe? Leave A Review!
0 out of 5 stars (based on 0 reviews)