Mixed Mushroom Bruschetta Recipe
This Mixed Mushroom Bruschetta brings all the fungi flavors and textures along with creamy fresh mozzarella and nutty gruyere. It's great for holiday spreads, game day snacks, or if you're just looking for something other than the classic tomato version.
Olive oil
Salt
Pepper
4 maitake, grilled then chopped
6 Tbsp butter
2 medium shallots, diced
1 head garlic, minced
8 oz cremini mushrooms, diced
8 oz white mushrooms, diced
3.5 oz oyster mushrooms, chopped
5 oz shiitake mushrooms, chopped
4-5 oz mixed mushrooms, chopped*
1/2 tsp dried tarragon
Salt
Pepper
1/2 lemon, juiced
1/2 cup mozzarella pearls, halved
2 Tbsp gruyere, shredded (or to taste)
Crostini or crackers
*We used shimeji, pioppino, king trumpet, oyster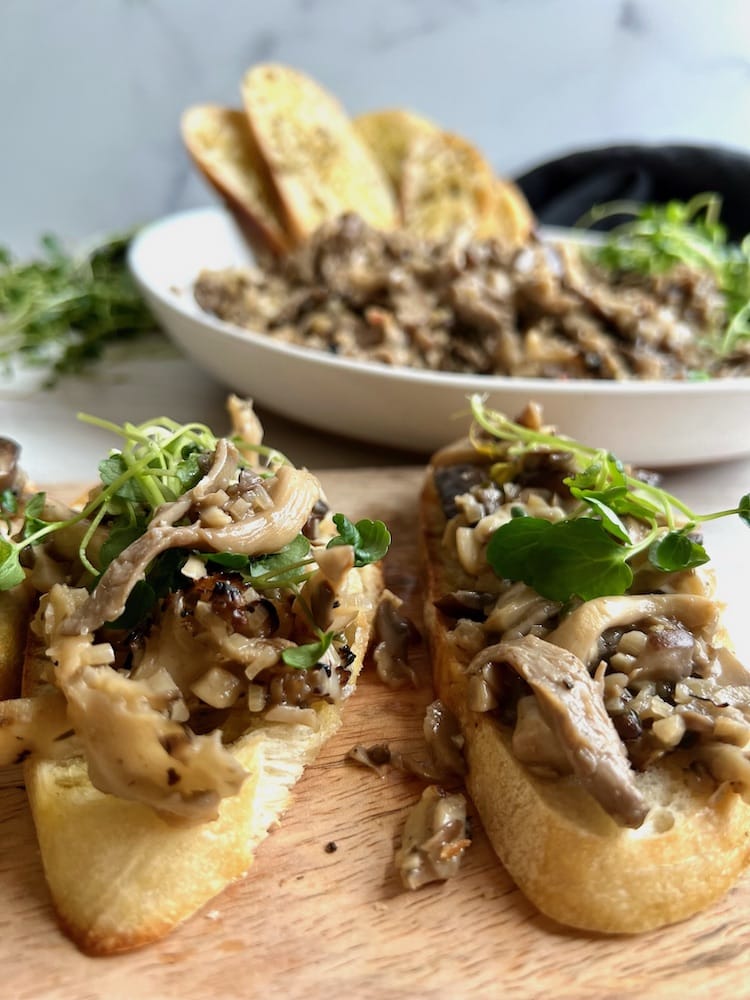 COOKING INSTRUCTIONS:
Mixed Mushroom Bruschetta
Preheat grill to medium-high heat.
Drizzle olive oil over maitake then salt and pepper them to taste. Grill maitake until caramelized and tender, at least 3 minutes per side. Remove from grill and let cool. Rough chop then set aside.
Melt butter in a large pan over medium-high heat. Add shallots and cook until tender. Add garlic and cook until fragrant, 1-2 minutes. Add all mushrooms except maitake. Cook until mushrooms just begin to soften. Stir in tarragon, then salt and pepper to taste. Stir in lemon juice and maitake.
Once mushrooms are tender, remove from pan to bowl. Stir in mozzarella pearls and gruyere. Serve immediately with crostini or crackers.
PAIRINGS:
Mixed Mushroom Bruschetta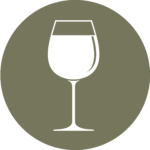 Pinot Noir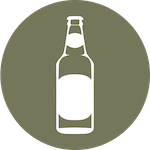 British Brown Ale
Made This Recipe? Leave A Review!
0 out of 5 stars (based on 0 reviews)