These Reuben Egg Rolls taste like listening to a cover of "Jump Around" by House of Pain on a German accordion backed by Chinese stringed instruments. You take a bite and flop around your kitchen like you've actually got rhythm, but then you're like "Wait am I dancing to an accordion?" so you stop to take another bite and hear the plucked strings and start to feel fancy, a little too fancy, so you go back to flopping around like you're that one extra that got kicked off the set of an early 1990s hip-hop video. That's fusion food, baby.
15 oz can sauerkraut
1/2 lb deli corned beef, diced
Thousand Island dressing
1/4 lb sliced Swiss cheese, halved
1 lb egg roll wraps (you won't use all of them)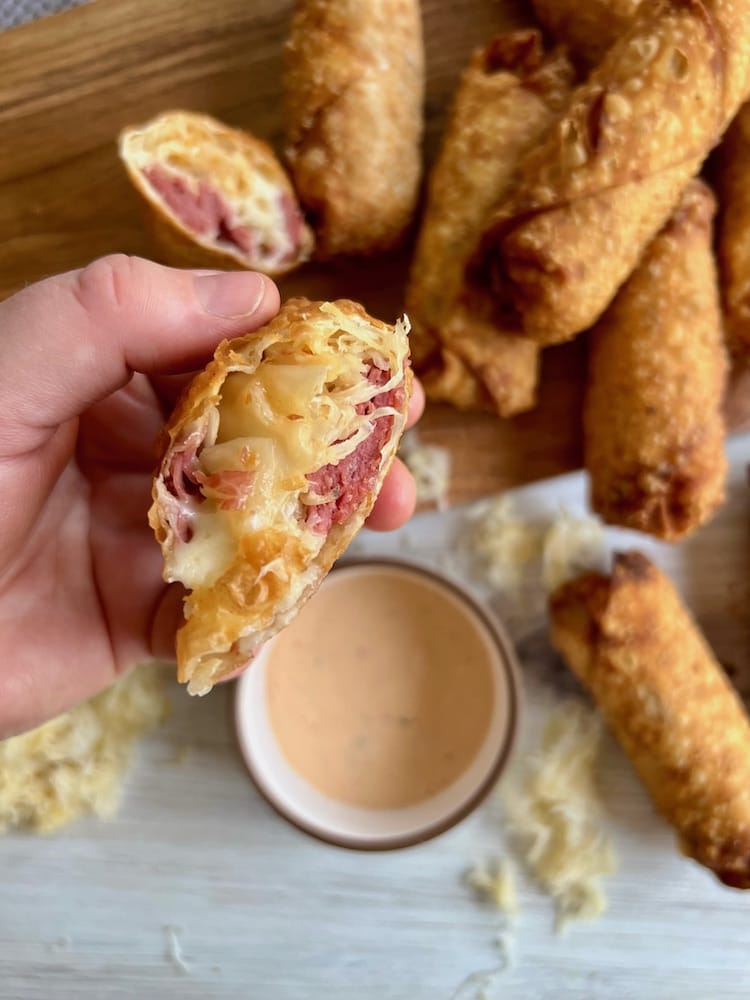 COOKING INSTRUCTIONS:
Reuben Egg Rolls
Over a mesh strainer, use your hand to squeeze liquid from sauerkraut until sauerkraut doesn't drip. Should still be moist. Set aside.
Working one at a time, lay an egg roll wrap flat and with one corner pointing directly back at you. Add corned beef to the center area of the wrap, then top with sauerkraut, then thousand island dressing, then two halves of cheese. Take the corner nearest to you and roll it over top the filling. Fold in the sides, lightly wet the remaining edges of wrap with water, then finish rolling egg roll. Be sure not to overstuff your egg rolls, as they're more likely to break open when frying.
Heat oil in a pan between 350º to 375ºF. Maintain this range while frying. Working four or five egg rolls at a time (don't overcrowd the pan), fry for ~2 minutes per side or until golden-brown. Remove from oil and drain. Serve immediately with thousand island dressing.
PAIRINGS:
Reuben Egg Rolls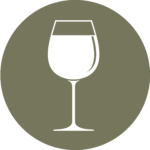 Gewürztraminer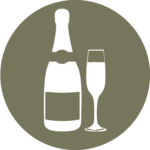 Prosecco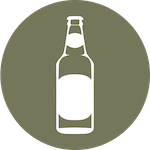 Irish Stout
Made This Recipe? Leave A Review!
0 out of 5 stars (based on 0 reviews)