2 Tbsp cornstarch
1/2 tsp dry mustard
2 tsp salt
2 tsp pepper
2 1/2 cups whole milk
2 Tbsp butter
2 cups smoked gouda, fresh shredded
1 cup yellow sharp cheddar, fresh shredded
~2 cups cavatappi pasta, al dente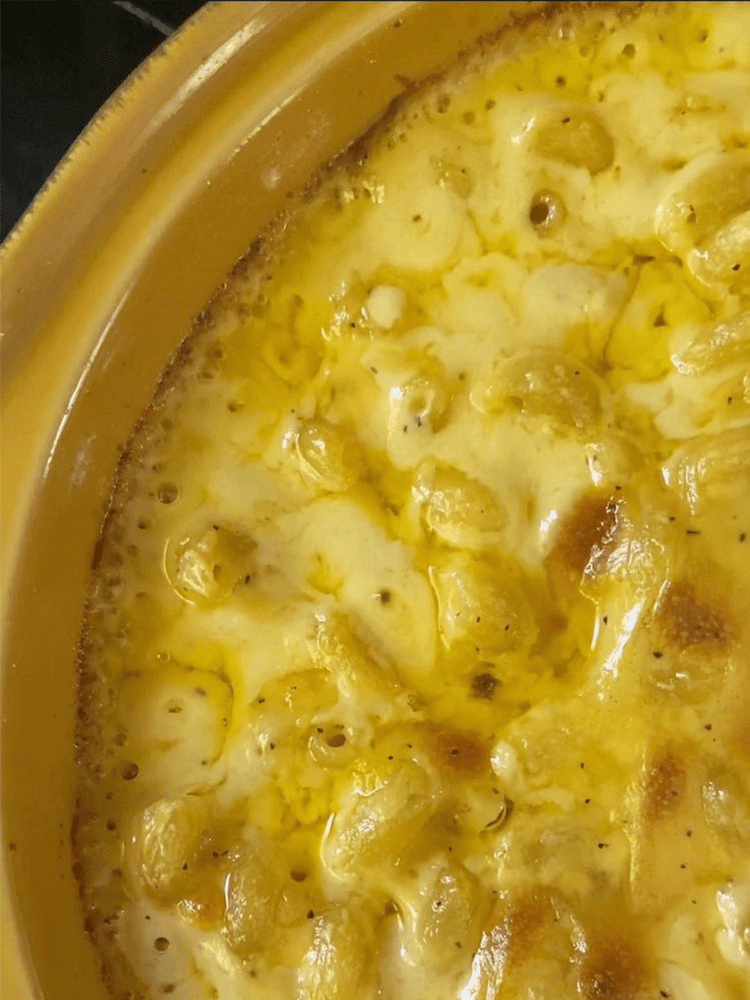 COOKING INSTRUCTIONS:
Smoked Gouda Mac and Cheese
Preheat oven to 350º. Grease a baking dish, add cooked pasta, then set aside.
In a sauce pan, combine cornstarch, dry mustard, salt, and pepper.
Turn burner to medium heat, then add milk to pan and whisk until well-combined. Continue whisking until milk begins to lightly bubble and thicken. Whisking continuously, add butter until well-combined, then add cheese slowly while still whisking.
Once cheese is fully melted, remove pan from heat and pour over pasta in baking dish. Stir so well-integrated.
Bake at 350º for 30 minutes or until top is lightly browned and bubbling. Remove from oven and let set for 15 minutes. Serve.
PAIRINGS:
Smoked Gouda Mac and Cheese
Made This Recipe? Leave A Review!
0 out of 5 stars (based on 0 reviews)