Smoked Salsa Verde Recipe
Our Smoked Salsa Verde recipe is an easy way to bring TONS of flavor to your snacking. All the traditional components of salsa verde are here, plus some honey and crema to balance the smoke and make this salsa all the more binge-able.
1 1/2 lbs tomatillos, husked and halved
2 jalapeños, halved
1/2 cup onion, halved
1 head of garlic, 1/4 cut" off top (you'll only need 4 cloves)
1/2 cup cilantro
2 limes, juiced
3 tsp salt
Pepper
1 Tbsp honey
3 Tbsp crema
Wood chips, for smoking (we used applewood)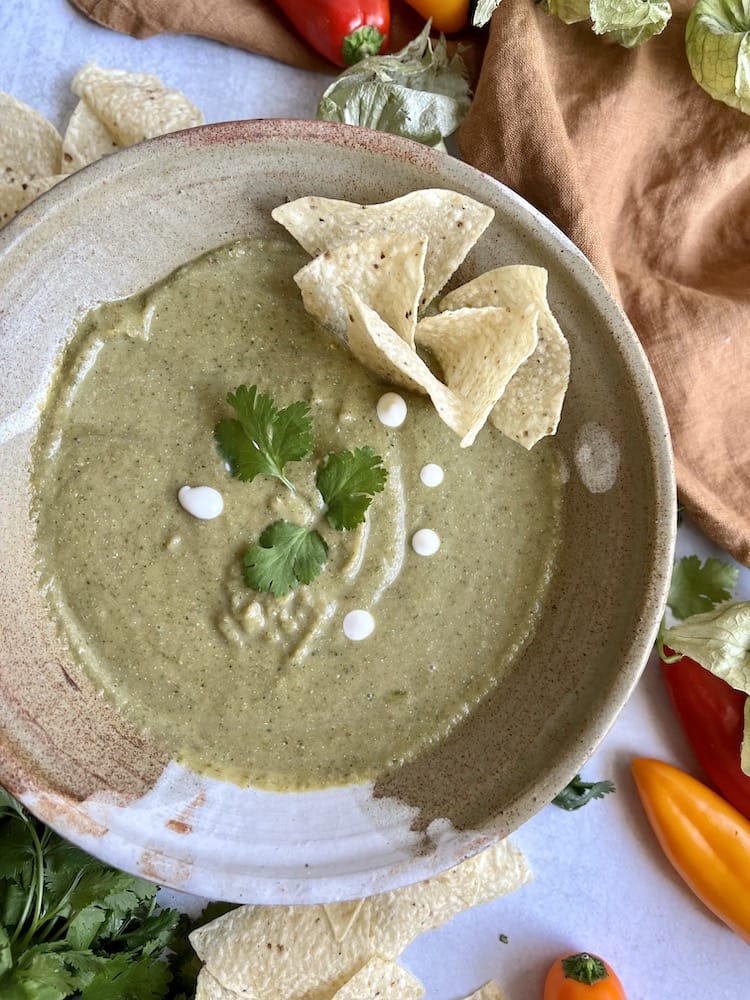 COOKING INSTRUCTIONS:
Smoked Salsa Verde
Preheat smoker to 250ºF.
Place tomatillo, jalapeños, onion, and garlic cut side-down on a smoking rack. Cook in smoker for 1 1/2 to 2 hours, or until cooked through. Only smoke the vegetables for about 30-45 minutes and not too heavily. They easily take on smoke and too much will require the salsa to temper in the fridge for a few days.
In a blender, add smoked veggies and rest of ingredients. Blend until smooth. Pour into serving bowl and serve with tortilla chips. If your salsa took on too much smoke and the creosote bitterness is too heavy, allow to temper in the fridge for a day or two.
PAIRINGS:
Smoked Salsa Verde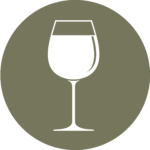 German Riesling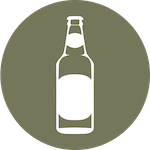 Witbier