The Ultimate Turkey Cranberry Sandwich Recipe
Turkey Sandwich Build
Croissant
Cranberry mayo
Turkey (white or dark meat)
Arugula
Honey crisp apple, sliced
Brie cheese, sliced
Cranberry Mayo
1/2 cup mayo
3/4 cup cranberry sauce, jellied
Salt
Pepper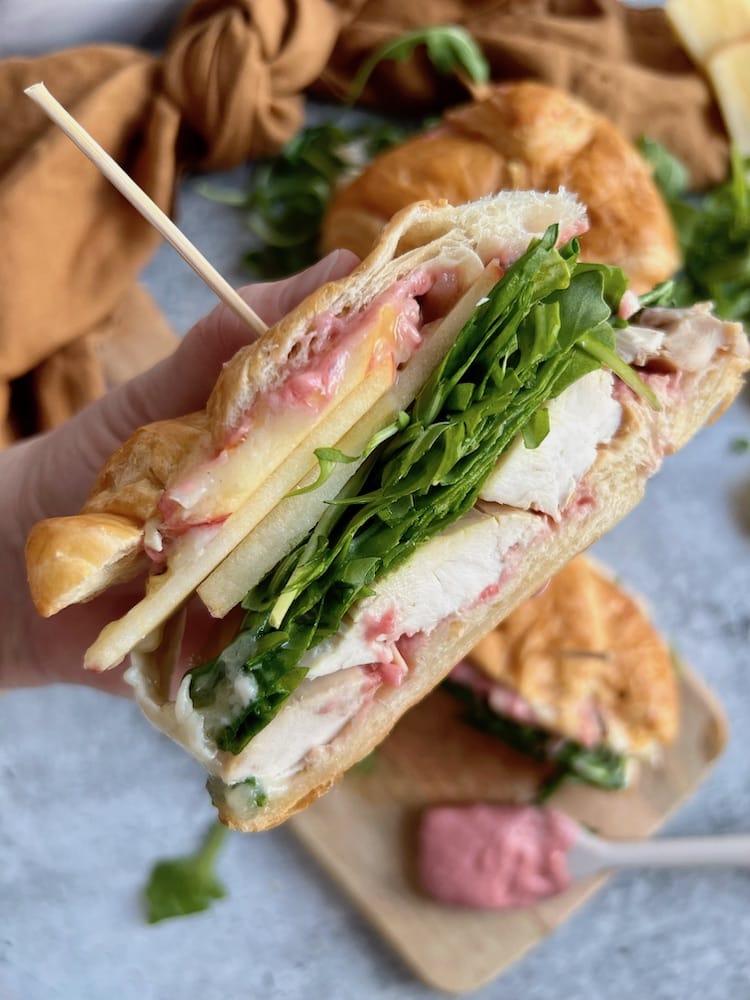 COOKING INSTRUCTIONS:
The Ultimate Turkey Cranberry Sandwich
Turkey Sandwich Build
Slather crown and heel of croissant with cranberry mayo. Top heel with turkey, arugula, apple, and brie.
Broil sandwich (excluding croissant crown) 1-2 minutes, or until brie is melting and bubbling. Remove from oven, top with crown, and enjoy!
Cranberry Mayo
Combine all ingredients in a bowl and mix until well-combined.
PAIRINGS:
The Ultimate Turkey Cranberry Sandwich
If you like our The Ultimate Turkey Cranberry Sandwich, you might also like: