Baking Spice Winter Sangria Recipe
This Baking Spice Winter Sangria switches up the traditional red wine-based sangria for something a little more cozy. Cinnamon. Cardamom. Orange. A hint of apple. And a secret ingredient that's usually associated with early spring—rhubarb!
1/2 oz white rum
1/2 oz Fireball
1/2 oz Giffard rhubarb liqueur
1/4 oz Grand Marnier
4 oz oaked Chardonnay
Juice of half lemon
2 dashes cardamom bitters
1/2 oz simple syrup
Orange twist, for garnish
Cinnamon stick, for garnish
Combine all ingredients except orange twist and cinnamon stick in a stemless wine glass. Swirl for 10 seconds. Fill glass with ice and stir until well-chilled. Garnish with orange twist and cinnamon stick. Enjoy!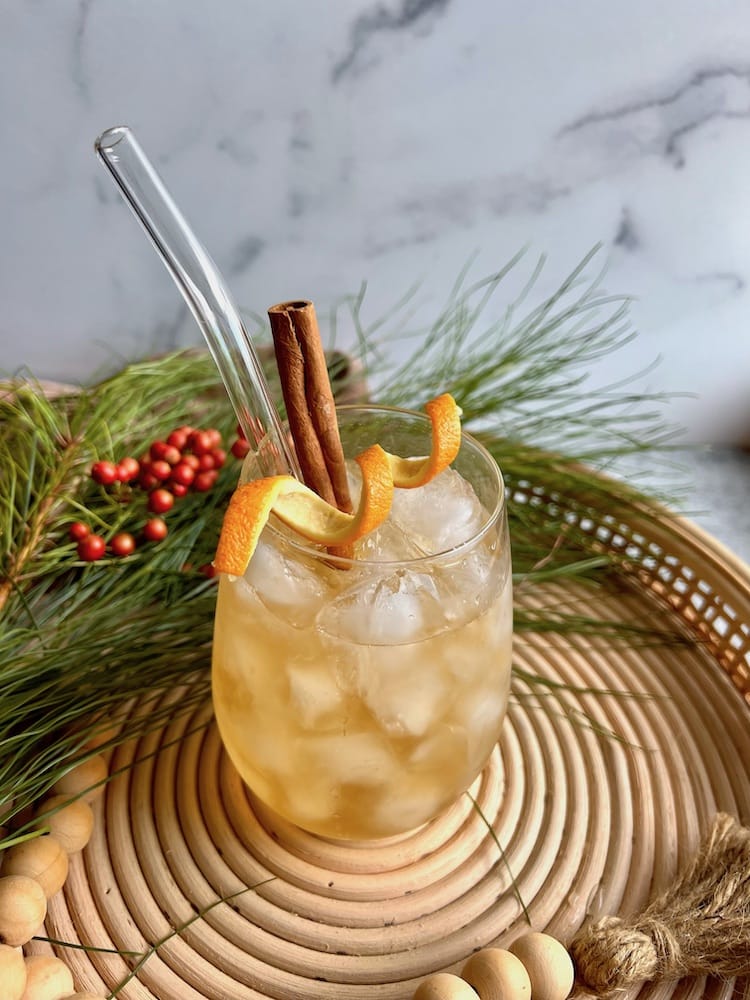 PAIRINGS:
Baking Spice Winter Sangria