This Hanoi Mule cocktail takes all the flavors you love in Vietnamese cooking and mule-ifies them—cinnamon, anise, lemongrass, cardamom, orange, lime, and of course ginger.
1 oz white rum
1 oz Fireball
1/4 oz absinthe
1/2 tsp lemongrass paste
3 dashes cardamom
2 mandarin oranges, juiced
1/2 lime, juiced
4 oz ginger beer
Star anise, for garnish
Lime peel shoestring, for garnish
In a shaker, combine all ingredients except ginger beer. Using a bar spoon, stir until well-combined. Double-strain contents into a mule mug or large glass filled with ice. Top with ginger beer. Stir slowly to combine. Garnish with star anise and lime peel shoestring.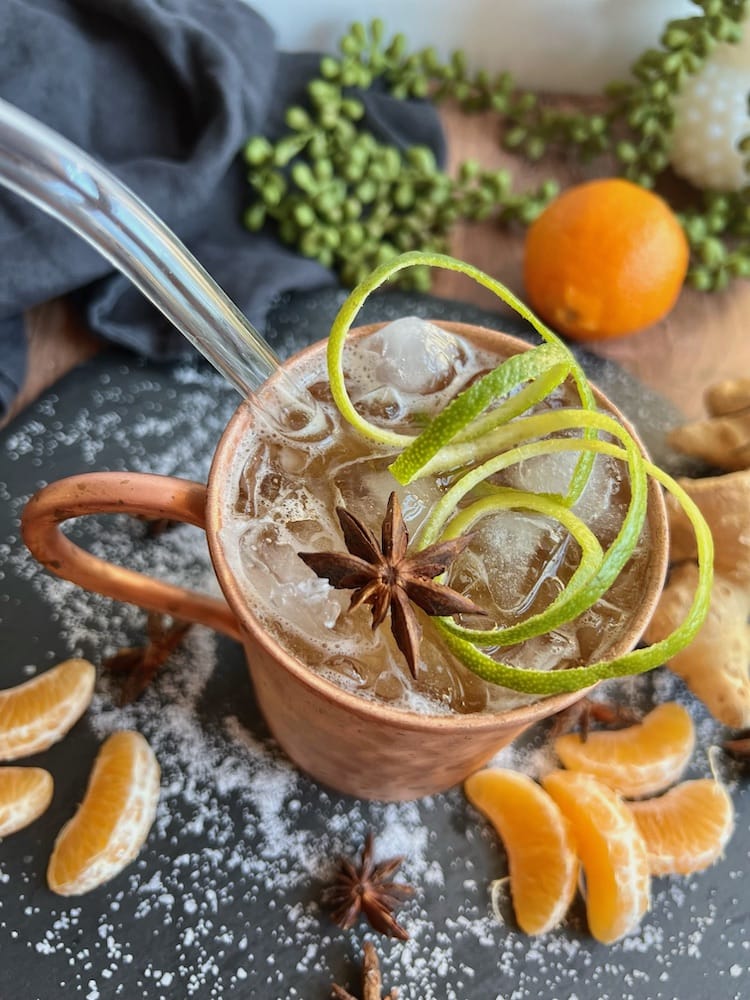 Made This Recipe? Leave A Review!
0 out of 5 stars (based on 0 reviews)